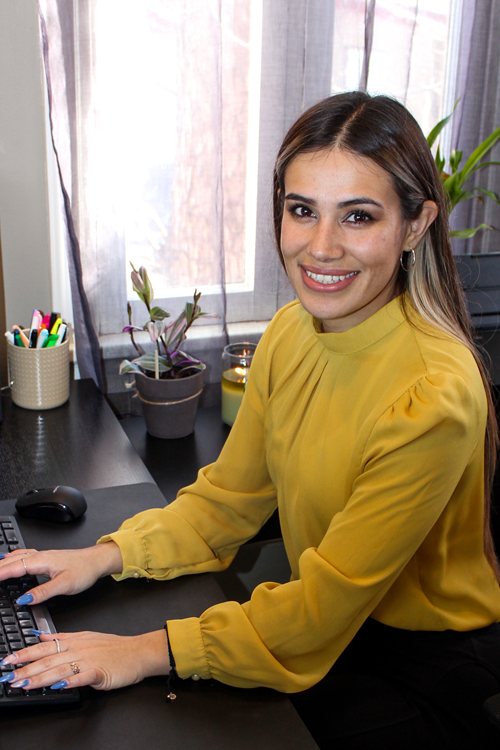 At Albuja Law, we carry out our work in the best way, given our customer service makes us unique. Our team members speak English and Spanish fluently. We believe in strengthening our bond with the immigrant and Latino community in Denver through our hard work and the kindness that characterizes us.
María is a crucial piece in the office: she is in charge of issues, scoping finance, and marketing. Her positive attitude and energy allow her to maintain and increase the order of Albuja Law, the firm in which she began her work as a receptionist. Currently, María works as an Office Coordinator, a position from which she develops, implements, and optimizes processes together with her teammates and for the benefit of our clients.
María graduated from the University of Colorado in 2019 with a degree in International Affairs. Having lived for a few years with her family in Tepechitlán, Zacatecas (Mexico), this experience allowed her to learn about the challenges immigrants face. In the future, she hopes to help solve some of the big problems that remain in this legal sector.
When she is not in the office, Maria likes to go to the gym, walk with her dogs Rossie and Harley, and keep learning in every way possible.